Blog
3 Employee Benefits Services that are Best Left to the Professionals

Assembling benefits packages is a task best left to professionals.
If you're ready to start providing a competitive benefits package to your employees, you might be tempted to take on the effort yourself. The reality is that it's a task best left to professionals.
When it comes to offering your employees the best in benefits, you'll find it can be difficult to keep up with all the moving parts. There are several considerations that you'll face, including changes to the law, insurance policy offerings, and what your competitors are providing.
Here are 3 employee benefits services that are best handled by people who specialize in the field.
1. Cost Analysis
Cost analysis, especially when it comes to insurance, is a multi-faceted discipline. First of all, do you know how much insurance costs for your employees? More importantly, do you know how much group insurance should cost? Do you know what's competitive in terms of policy premiums, deductibles, and overall coverage?
Unless you're already part of the insurance industry, you probably don't know the answers to those questions. That's why retaining the services of people who are "in the know" is important when it comes to producing quality employee benefits packages.
Employees will often pay a percentage of the insurance premium. Your benefits consultant can assist in creating a competitive cost breakdown between you and your employees based on your industry, business model, and size. That way, you can ensure that your business maintains profitability while keeping your employees happy.
2. Lifestyle Education
Lifestyle eduction, or a company wellness program, will help your employees stay healthy. Healthy employees are not only happy employees, but you'll find they are also more productive employees. They won't call in sick as often as people who are out of shape. They'll also be less prone to accidents on the job. Further, because they won't need health care services as often, they'll help keep your health insurance premiums down.
Unless you're already a fitness and healthy lifestyle expert, you'll need professional assistance to put a quality wellness program in place. Benefits coordinators will have a level of expertise when it comes to producing a package designed to provide incentives to keep your employees healthy as well as keep them informed about healthy lifestyle choices.
3. Training
Your employees want to grow both personally and professionally, correct? One great way to help them with that is to provide training classes. At those classes, they can learn anything from professional communication to CPR. As a bonus, these training programs not only benefit your employees, but your business as well. Your employees will put into practice the things that they have learned at their classes.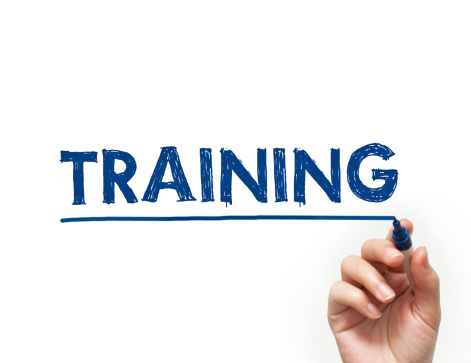 Training classes benefit both employees and employers.
A benefits consultant can find quality instructors at nearby locations so that your employees get the best training possible while working within your budget. Information and advice on the best training programs available for people within your particular industry can be provided.
If you're a typical overworked business owner, taking on the enormous amount of research involved in creating a benefits package for your employees is one more thing you really don't need on your plate. Reach out to a professional for assistance. Your employees will get excellent benefits at a cost that is in line with your business goals.
Like this article? It's easy to share:
Related Articles