Blog
3 Ways An Insurance Broker Can Help Your Business
If you've sought out business insurance in the past, you've likely faced confusion and frustration. The truth is, seeking out the right types and amounts of business insurance coverages these days can be difficult. With so many options and providers, many business owners find that the process of obtaining insurance is complex and fraught with difficulties, including the potential to overpay and the possibility of purchasing inadequate coverage, an issue that could lead to serious financial difficulty in the event of an injury accident on your company's premises.Thankfully, there is a better way: working with a professional insurance broker. Below are just three of the many ways an insurance broker can help your business obtain the right insurance coverages for the right price:
1. Unbiased Assistance
One of the largest benefits of partnering with an insurance broker over a traditional insurance agent is that an insurance broker will typically be unaffiliated with a specific insurance company, making him or her unbiased. Traditional insurance agents are tasked with selling their companies' products, meaning they won't necessarily be able to be objective. In contrast, an independent insurance broker will be able to provide you with insurance options that take into account your business' unique factors, such as industry, definitive risks, and budget.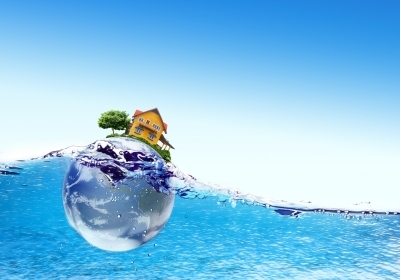 2. Changing Tides
In addition to paying attention to business concerns, an insurance broker will also be abreast of changing tides in the insurance marketplace, including those brought on by the Affordable Care Act. This means that he or she will be on top of changing conditions, regulations, and laws within the insurance industry, allowing your business to receive the best options. Of course, traditional insurance agents will likely have the same knowledge, but as mentioned, because insurance brokers are independent, they will generally be able to offer the best deals.
3. Options From Multiple Providers
Another advantage to working with an insurance broker is that, because he or she will likely not be tied down to one insurance provider, he or she will be able to offer you a multitude of options from various companies, further maximizing your business's ability to receive the right coverages at the right price. Most insurance brokers have connections with dozens of independent business insurance providers, and they can evaluate your company's specific needs to discover exactly what you need. Insurance brokers don't take a one-size-fits-all approach to tackling their clients' needs, and you can rest assured that an independent insurance broker will channel his or her energy into finding the right fit for your business.Keep in mind that finding the right business insurance is incredibly important for the long-term health of your company. All it takes is for one serious injury to occur on your property or a serious lawsuit to occur after an accident. Likewise, finding your company underinsured in the face of a disaster can leave you and your business on unsure footing. Take the initiative today and seek out the services of an insurance broker before you find yourself and your company left in the lurch.
Andrew Rusnak is an author who writes on topics that include business management and corporate risk/liability concerns.
Image 1 courtesy of nuttakit / FreeDigitalPhotos.net
Image 2 courtesy of basketman / FreeDigitalPhotos.net
Image courtesy of David Castillo Dominici / FreeDigitalPhotos.net
Like this article? It's easy to share:
Related Articles