Liability
Buying Small Business Insurance: A Beginner's Guide

What types of insurance does your business need?
If you're a small business owner, then you'll sleep better at night knowing that your business assets are protected by a quality insurance policy. By ensuring that you have business insurance, you're limiting your risk as an entrepreneur.
The question then becomes: What type of coverage does your business require? There are a multitude of insurance options and you want to be certain that your business is properly insured but you don't want to spend money on insurance that you don't really need.
Here is a brief explanation of important types of business insurance.
1. Property Insurance
Property insurance lives up to its name. It covers business property when it's damaged as a result of a natural hazard or theft. It covers not only your business building, but also assets such as office furniture, equipment, and other fixtures. It also covers transitory assets such as inventory and raw materials.
If you operate a business with real estate assets and/or furniture, fixtures, and equipment, then this type of insurance is indispensable.
2. Commercial General Liability Insurance
It's a litigious age. Your business can be sued if someone is legitimately hurt on your property or it can be sued for a frivolous claim.
Commercial general liability insurance covers your business in the event that someone sues it and wins in court. Further, it also covers attorney fees incurred while you're in the process of defending your business against the lawsuit.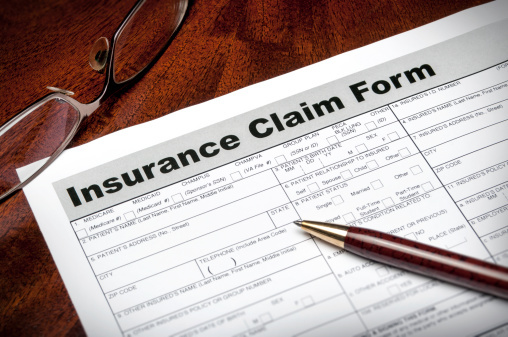 Want to limit the risk of a lawsuit? Get liability insurance.
This type of insurance is essential for most small business owners.
3. Commercial Auto Insurance
If you operate a business that uses commercial vehicles, then this type of insurance is a must.
This is the business version of the auto insurance that you most likely purchase for your personal vehicles. It covers your business if one of your employees causes an accident with a vehicle owned by the business.
4. Workers Compensation Insurance
Depending on which state you live in, you may be required to have workers compensation insurance. In some states, you're required to have it based on the number of employees that you have.
That's not to say that workers compensation insurance isn't a good idea for your business even if it isn't required by law. With workers compensation insurance, your employees are covered for accidents that occur on the job. This means workers will be less likely to sue your business in the event that such an accident occurs, because their medical costs will already be paid.
5. Errors And Omissions Insurance
Errors and omissions insurance is sometimes called professional liability insurance. This is the insurance that covers your business in the event that you make a mistake that causes financial or physical damage to one of your customers or clients. A physician's malpractice insurance is a classic example of errors and omissions insurance.
You need this type of insurance if you're a specialist (accountant, architect, etc.) who can make a mistake that can cost someone else a lot of money. It's also a good idea for commercial property owners and residential real estate investors to have errors and omissions insurance.
When it comes to analyzing the various competing insurance policies offered by different companies, you'll find it a nightmare. That's because the policies themselves are filled with legal jargon and numerous exclusions/exceptions that you likely won't understand unless you're a lawyer.
Because of that, it's advisable to retain the expertise of a qualified business insurance broker who can assist you with the selection of the best policies based on your business model and his (or her) knowledge of the various policies that are available to you.
Like this article? It's easy to share:
Related Articles