Blog
Can Drones Help Save Our Forests?
Unmanned Aerial Vehicles (UAVs), also known as drones, are making their mark in several commercial industries. As regulations become less of a restraint, more and more drones are taking on jobs, delivering packages, surveying construction sites, and even assisting the insurance industry in evaluating properties and assessing damage.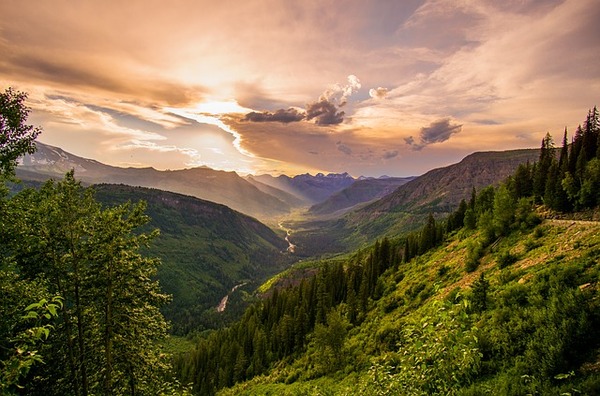 The United States Forest Service (USFS) is also exploring the use of drones to better care for the nation's forests. Drones are helping with efforts to save our woodland areas by surveying our national forests, creating more detailed maps of these places, and combatting the damage caused by forest fires and deforestation.
Surveying and Mapping Forests
There are more than 150 national forests in the U.S., covering nearly 190 million acres of land. Surveying the forests, either on foot with standard surveying tools or from the air with modern technology and photographic equipment, is time-consuming and expensive. Work hours add up quickly, and weather issues can lead to delays and inaccurate measurements. Drones are giving the USFS the ability to quickly and accurately capture data about our national forests. Drones equipped with the latest digital cameras and video equipment are providing some of the most detailed information possible. The USFS is using drone data to create detailed maps of the forest and develop 3-D imaging, which is useful for monitoring and conservation efforts.
Combatting Deforestation
The USFS also assists with forest protection and reforestation outside of its national responsibilities. Many private forests across the country have fallen victim to overlogging or the negative effects of mining and other land cultivation. Though modern technology has been used to harvest trees, planting trees continues to be a manual job with hand and shovel as the primary tools. It is difficult work, time-consuming and extremely physical, and for those reasons, it is almost impossible to get enough labor to meet goals.
Drone startups across the country are perfecting ways to speed up the reforestation of large portions of land. The innovative technology, including the Oregon-based DroneSeed, is in the testing stages. When it's ready for use, DroneSeed will allow the USFS, as well as timbering companies and nonprofits, to seed large tracts of land with as many as 800 seed pods per day. The same drones could also be used to monitor the growth of the trees, track changes and detect threats such as diseases or insect activity, and even spray trees with herbicides or natural fertilizers.
Fighting Fires and Fire Damage
Other important ways drones are helping to preserve and save our forests are by preventing and fighting forest fires, as well as surveying and repairing damage after a fire. Drones are being armed with high-tech photographic and infrared technology to survey and evaluate tracts of forest, and document the terrain and tree conditions. This wealth of information helps firefighters accurately map the forest and provides them with the information they need to clear brush and dead trees that could serve as fuel for a smoldering fire. Drones are also useful when fires occur, as the imaging and data they provide can protect both the firefighters and forestry service from dangerous conditions.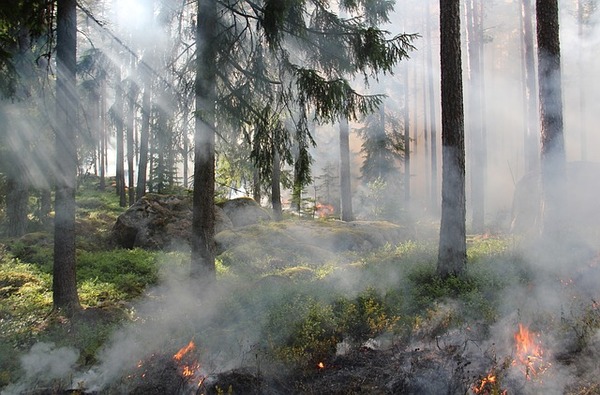 After a fire, drones are sent out to evaluate the damage, including soil conditions, helping planters determine how many trees need to be replanted and how quickly they will regrow based on those conditions.
With so many important uses for drones in the forestry service, the value of protecting the drone itself and the delicate equipment it carries cannot be overstated. Insurance companies have been working with developers and the FAA to create commercial drone insurance policies. Comprehensive policies cover damage to the drone, as well as damage or disruption caused by the drone itself.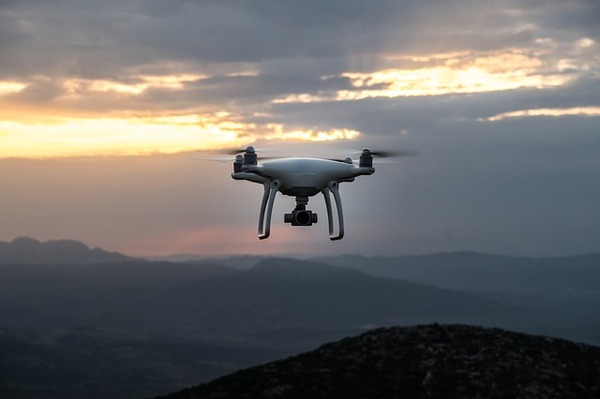 Deforestation, fires, disease and infestations all affect the condition of our forests. Caring for our forests, restoring them and protecting them are big responsibilities, but the USFS is taking advantage of new technology, including drones, to make it easier to accomplish their job effectively and economically.
Poms & Associates offers a broad range of business insurance and brokerage services and provides the most current information on commercial general liability insurance policies, as well as additional coverage options such as drone insurance. For more details about the basics of business insurance policies, and to find out how Poms & Associates can help you choose the right drone insurance coverage for your company, please visit our website or contact us.
Author Bio:
Gabriella Messina is an author who has written online content for a variety of business and insurance related topics, including business insurance basics, workers' compensation, liability insurance, and malpractice.
Like this article? It's easy to share:
Related Articles