Blog
How is the Construction Industry Using Drones?
The construction industry is a competitive one, with many companies of varying sizes working side by side and often vying for building opportunities. For many contractors, embracing the latest technology has been the way to push their construction company forward, giving them an advantage when bidding on jobs — and the ability to complete those jobs with greater efficiency and safety than ever before.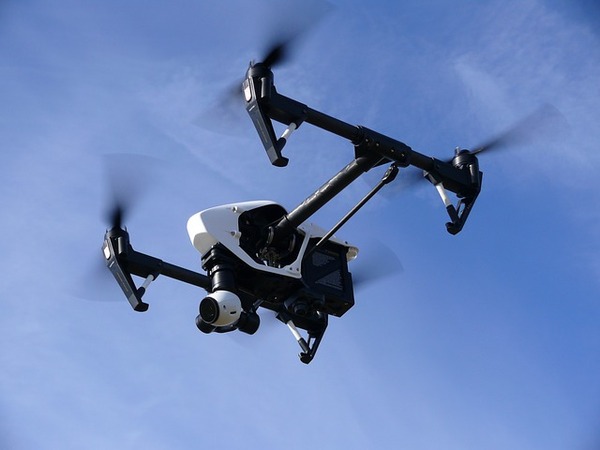 Commercial drones, more formally known as Unmanned Aerial Vehicles or UAVs, are increasingly in demand, with contractors actively using them to monitor their construction sites.
Keeping an "Eye" On Things
One of the primary reasons contractors are embracing drones is that they can be used to monitor activities in and around the construction site. A commercial drone, mounted with a camera, can monitor a job site in real-time, spotting issues with production quality as well as identifying potentially dangerous risks on site. Drones can also be used to gather information about the construction job and job site. UAVs are proving especially useful for larger job sites, giving supervisors the ability to monitor the work more closely.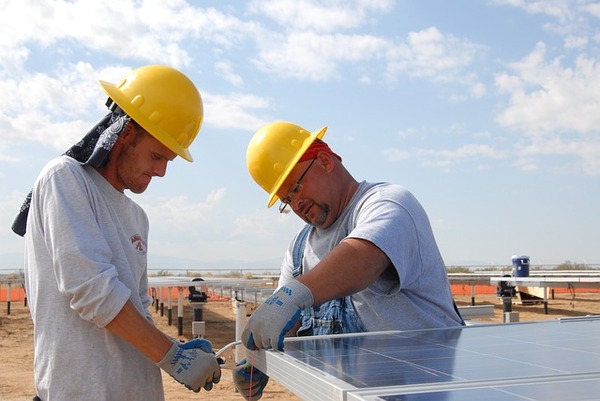 UAVs are also valuable when it comes to surveying potential build sites. The navigational system inside a drone is a Global Positioning System (GPS), allowing the operator to program its route and control it remotely. Using a drone to survey a site dramatically lowers the cost of mapping, in some cases by as much as 50%, and also eliminates the need to seek out a surveying firm to do the job.
Drone Risks and Drone Insurance
As with any type of machine or technology, there are some risks to using commercial drones that contractors need to be aware of and prepare properly for. One of the biggest risks according to the FAA, which regulates commercial drone use, involves the navigational system. GPS allows the operator to maneuver the drone in any direction, but that freedom can also put people and property at risk of injury or damage. Drones can achieve an altitude of more than 400 feet and can fly far beyond the view of the naked eye. This makes controlling the drone and keeping it within a defined area crucial. To prevent issues, the FAA has strongly recommended that operators have proper training before piloting a commercial drone.
Some drone use risks involve technical failure, losing control of the drone, or accidents occurring when something unexpected comes into the drone's flight path, such as a bird. Drone insurance coverage is the best way to protect your business and manage these risks.
Drone insurance is still in its infancy, but insurance companies are quickly putting together comprehensive plans that protect you and your business. Policies for covering drone use will include protections against damage caused by the drone as well as injuries that may be sustained because of contact with the drone. Drone insurance policies also provide protection against privacy violations.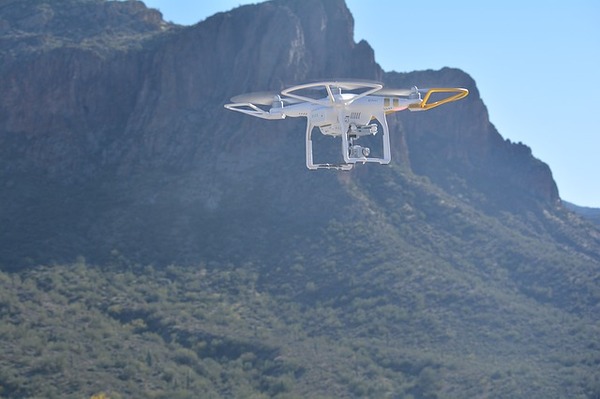 Commercial drone use has made its way into a variety of industries, making companies more efficient and helping them save money. The construction industry is no stranger to new technology and is embracing commercial drones to make their projects run more smoothly, economically, and safely than ever before.
Poms & Associates offers a broad range of business insurance and brokerage services and provides the most current information on commercial general liability insurance policies, as well as additional coverage options such as drone insurance. For more details about the basics of business insurance policies, and to find out how Poms & Associates can help you choose the right drone coverage for your company, please visit our website or contact us.
Author Bio:
Gabriella Messina is an author who has written online content for a variety of business and insurance related topics, including business insurance basics, workers' compensation, liability insurance, and malpractice.
Like this article? It's easy to share:
Related Articles