Blog
Does your Property and Casualty Insurance Policy Need to Include Flood Insurance?
If you're a smart business owner, you've already taken the important step of insuring your company against as many perilous events as you can. That means you've either secured a business owners policy or customized a commercial package policy to the specific needs of your business. So now you have the peace of mind knowing that you are protected should anything happen to your business.
Well, almost anything.
Unfortunately, your business property and casualty insurance policies won't help you if the weather turns bad and the waters begin rising quickly. You see, standard business insurance does not cover damages caused by flooding. To receive compensation for losses due to flooding, you'll need to purchase flood insurance.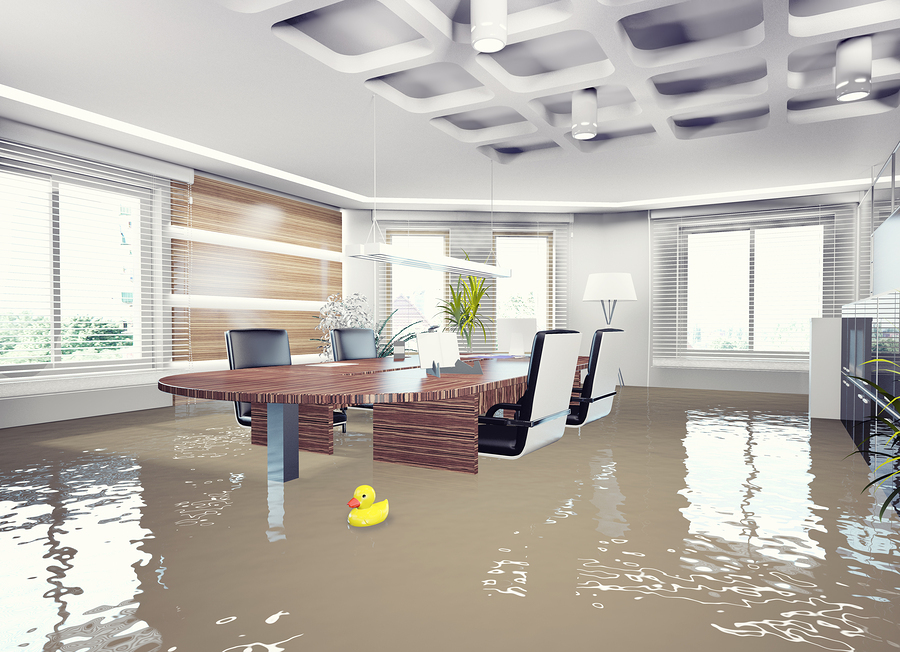 Why Flood Insurance is Important
Property and casualty insurance will pay for structural repairs or replacement items needed as the result of certain types of water damage. But this coverage only kicks in if the water damage stems from a "sudden and accidental" event – like a burst pipe, a leaking water heater, or a broken machine hose. For water damage caused by Mother Nature and other flooding events, only flood insurance will provide the compensation that your business will need to rebuild.
Here's the thing: according to the Federal Emergency Management Agency, almost 40 percent of businesses that are impacted by a flood or other serious disaster never reopen their doors. And between 2005 and 2010, the average flood claim paid out by business insurers is $85,000. FEMA also says that Americans suffer billions in damages each year due to flooding – and even a few inches of water inside a building will require tens of thousands of dollars in repair costs.
What Does Flood Insurance Cover?
That's why investing in a flood insurance policy is a wise decision for many business owners. The premiums can be as low as a few hundred dollars a year, and you can purchase coverage that protects both your building(s) and the contents inside. One caveat: flood insurance policies have a 30-day waiting period between the time you enroll and the date when your coverage begins – so don't wait until a storm is approaching to call a flood insurance provider.
Most flood insurance policies will pay out claims for damages caused by:
Prolonged and/or heavy rainfall
Snow melt
Storm surge
Overflowing rivers, lakes, ponds, and streams
Drainage systems that become blocked due to a storm
Broken levees or dams
A flood is defined as water that either covers two or more acres of land or impacts two or more properties.
But like most insurance policies, flood insurance doesn't cover absolutely everything. Some common exclusions include:
Assets or property outside your building (like landscaping, septic systems, etc.)
Business or fleet vehicles
Inventory damaged from overflowing gutters
Lost income from business interruption
However, these issues can be addressed through other types of insurance policies.
Should You Acquire Flood Insurance For Your Business?

Of course, there are portions of the country which rarely or hardly ever see serious flooding. So how can you determine if your business is at risk of being victimized by a flood?
There are three categories of flood risk: low-, moderate-, and high-risk. If your business is located in a high-risk area, you must purchase flood insurance if your mortgage is held by an institution that is federally regulated or insured. Your premiums will be impacted by several factors, including the number of floors in your building, when the building was constructed, and the position of the lowest floor relative to the base flood elevation.
However, just because you aren't in a high-risk area doesn't mean that you should dismiss the idea of buying flood insurance. After all, FEMA notes that 25 percent of all flood insurance claims are filed by policyholders who are not in high-risk flood areas. You can find out what type of risk area your business is located in by checking out FEMA's flood maps.
If you are unsure about the costs and benefits of flood insurance for your business, Poms & Associates can help. Not only are their representatives knowledgeable about all types of business property and casualty insurance (including flood insurance), but they will also analyze your specific business to determine which kinds of insurance coverage are the most important for your company. So if you think there's even a small chance that your business could suffer severe losses due to a flood, contact Poms & Associates today to find out more about flood insurance.
Like this article? It's easy to share:
Related Articles