Employee Benefits
How an Insurance Broker Can Help You Retain Skilled Employees & Save Money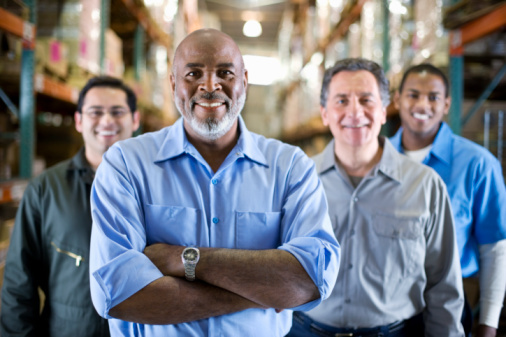 Attract and retain quality employees with a comprehensive benefits package.
Are you a small-to-medium-sized business owner who's looking to find, hire, and retain quality employees? If so, then you're going to need to offer benefits to those employees.
You're Not Just Competing For Customers
Remember, in a free market you're not only competing for customers, you're also competing for employees. It's true that if your customers don't like your products or service, they can usually go somewhere else and find similar products and/or better service. However, it's also true that if your employees can find better benefits by working for another company, then you can expect to receive a two-weeks notice from those employees.
The bottom line is this: If you want to attract and keep quality employees, then you'd better be offering a compensation package that's competitive. That includes benefits.

Remember, you're not just competing for customers, you're competing for employees as well.
How Do You Find A Great Benefits Package?
The question then becomes: How do you find a great benefits package that you can offer your employees?
It's a task that you probably should not try to accomplish yourself. Think about the complexities associated with healthcare benefits, for example. Do you know how to evaluate competing group health insurance plans? Do you understand the intricacies associated with offerings from competing insurance companies? Most importantly, do you understand how the Patient Protection and Affordable Care Act will affect the healthcare benefits program that you select?
And remember, those questions are only associated with healthcare. What about long-term and short-term disability? What about life insurance? What about dental and vision benefits that might not be part of a health benefits package?
These are all questions best left to trained professionals. Unless you're an expert in the insurance industry, you're much better off getting advice from someone who is.
Fortunately, insurance brokers exist for just that reason. These are people who study the various policies from insurance companies on a regular basis. They know which ones offer the best service for the money, and they know which ones aren't very competitive. They also know which insurance companies have a history of good business practices and which ones don't.
Beyond that, a qualified insurance broker will work personally with you to understand your business model and your revenue stream. Your broker will find a benefits package for your company that won't smack down your profit margin. You'll get the best benefits package for the money from someone who knows both the insurance industry and the constraints of your business.
A benefits package is an essential component to attracting and retaining quality employees. Contact an insurance broker today so that you can start offering benefits to your employees.
Like this article? It's easy to share:
Related Articles