Blog
How Commercial Agricultural Insurance Can Help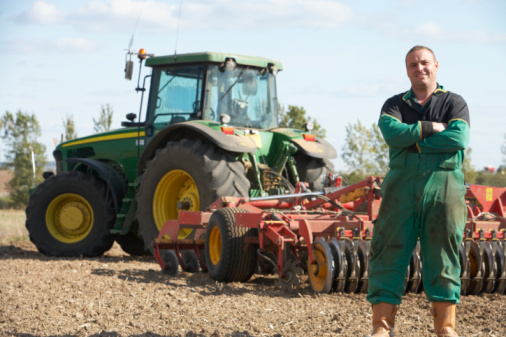 Commercial agricultural insurance can give you peace of mind
So you own a farm and you'd like some financial protection? If so, then agricultural insurance is your ticket to peace of mind.
To begin with, yes, agricultural insurance exists and it is very necessary. There are number of possible scenarios that you, as an agricultural landowner, could land you in some financial trouble. Chief among these is the potential for someone to get hurt on your vast expanse of property. If that happens, you could be liable for some very expensive medical bills.
Here are some types of agricultural insurance and how they can benefit you.
1. Coverage For Large Commercial Operations
Perhaps you find yourself among the best of the best within your agricultural industry. You have a noticeably large, diversified series of ongoing concerns that have proven to be very profitable.
If that's the case, then you need a comprehensive policy that will cover you in the event that any one of your verticals suffers a setback or you are threatened with legal action.
You'll want coverage that will include the following:
General Liability Insurance – this will cover you, your family, and your business
Auto Insurance – this will cover vehicles used in your day-to-day operations
Property Insurance – this will cover both business and personal property
Umbrella Insurance – this will cover additional liabilities in the event of an expensive lawsuit
Equipment Breakdown Insurance – this will compensate you if your equipment becomes inoperable
Business Continuation Insurance – this will help pay your bills in the event of a covered loss to one of your businesses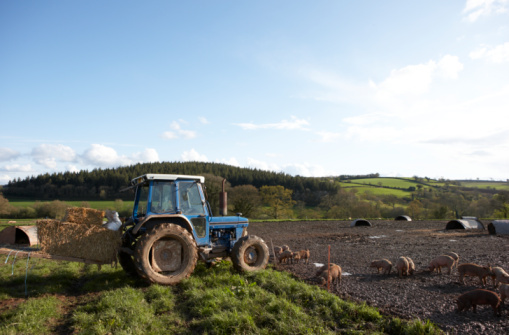 A comprehensive insurance policy is needed for large farming operations
2. Coverage For Equine Operations
If you've got horses on your farm, you'll want them insured. This applies whether you're using those horses for breeding purposes, training purposes, horseback riding lessons, or any other purpose.
Good equine coverage will include a replacement cost for insured tack that's lost. If you keep horses owned by other people, then you should also obtain coverage that limits your liability in the event that something unfortunate happens to one of those horses.
3. Coverage For Agritourism Or Agritainment
You might generate a little extra cash from your farm by offering hayrides or berry picking. Additionally, you might generously allow hunters to use your property to bag their quarry. You also might allow school children to take field trips to your farm so that they can learn a little bit more about the way that things work on a farm.
Those types of activities increase your exposure to a lawsuit. Make sure that you have solid liability coverage so that your financial position isn't threatened.
4. Coverage For Livestock Operations
It may be that you make your living with your livestock. If so, then you'll definitely want that livestock insured. Here are the various types of coverage that you should consider:
Livestock Market Insurance
Transit/Cargo Insurance
Pasture Insurance
Feedlot Insurance
Swine Confinement
Fairs & Special Events
Animal Mortality
Poultry & Hatchery
Exotic & Specialty Livestock
5. Crop Insurance
You put a lot of effort into ensuring that you produce a bountiful harvest every year. Wouldn't it be a shame if it was destroyed by hail? Fortunately, insurance can cover you if that happens. In addition to hail insurance, here are other types of crop insurance:
Field Grain Fire – covers you in the event that all or part of your crop is lost due to fire
Germination Coverage for Hybrid Seed Corn – covers you in case frost or freeze prevents germination
Hay Fire – covers you in the event of lost hay due to a fire (and possibly also due to a windstorm, collision, theft, vandalism, or a similar disaster)
Rain Insurance – covers you in the event of direct loss caused by rainfall.
You've worked hard to build your farming business. Be certain that it's insured against unforeseen and hazardous threats.
Like this article? It's easy to share:
Related Articles