UAV / Drones
How Commercial Drones are Simplifying Inspections
Inspections are a necessity in certain sectors. The process of inspection, however, is often dreaded due to its cost and the time it takes. The inspection process can result in temporary production stays and traffic delays. Inspections can also be dangerous, requiring inspectors to attempt to examine a building from a great height or risky position.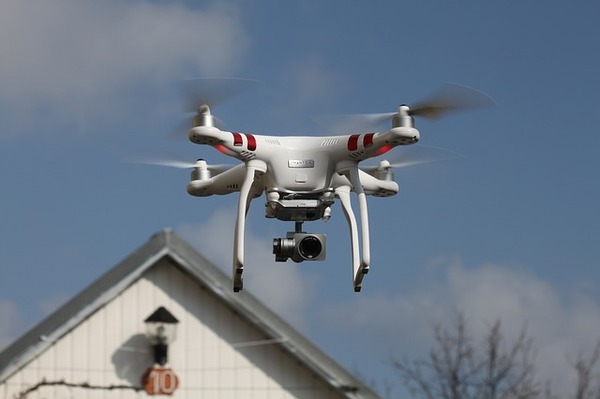 As drone technology has advanced, commercial drones have been implemented to streamline business processes. In many cases, aerial inspections performed by drones are revolutionizing the inspection service industry by saving money, increasing overall efficiency, preventing injuries, and saving lives.
Commercial Drone Inspections Cut Costs
With traditional inspections, engineers and other specialists examine buildings, equipment, and property. The process requires engineers and specialists to use high tech equipment to detect damage on a bridge, building, highway, or other structure. A crew of people may be needed, not only to conduct the actual inspection but also to help ensure the safety of all involved.
Commercial drones are making it easier for businesses to conduct thorough inspections with only two or three engineers and specialists while saving money in the process. Saving money while getting a more detailed and precise inspection may also help a business reduce insurance premiums — since better inspection translates into a safer business, highway, or bridge.
Increasing Efficiency and Saving Time
Drone inspections also help conserve a valuable business asset: Time. During the time that it takes to inspect in the traditional manner, a portion of a business, highway, or bridge may have to be shut down so that the inspection can be completed. Commercial drones all but eliminate the need to shut down sites for inspection, and, because of their small size and maneuverability, make it possible to conduct inspections as production continues and traffic drives on.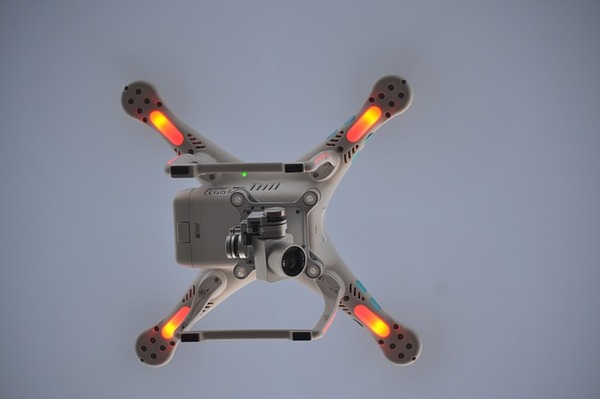 Commercial drone inspections save a lot of time as well. Traditional inspection processes require the use of safety equipment that must first be prepared and then moved to subsequent inspection areas, taking up a lot of valuable time as its moved and rebuilt. Commercial drone inspection requires no safety equipment because the drone is doing the inspection. Other than a skilled operator or two, and the proper drone insurance coverage to keep the equipment safe and secure, nothing else is needed.
Improving Safety and Saving Lives
Commercial drone use improves the safety of the inspection process. Traditional inspections require the use of ropes or a mobile platform to allow the engineers to conduct the inspection, but even with the correct safety equipment, accidents can occur that result in serious injury or even death. Drones eliminate safety issues such as these, putting the engineers and specialists back on the ground.
Drones are also making inspections more thorough, which means they are improving public safety as well. With high tech sensors such as infrared, drones record detailed data, detecting even the smallest flaw or irregularity in the structure. This provides the information needed to make repairs and to prevent dangerous failures.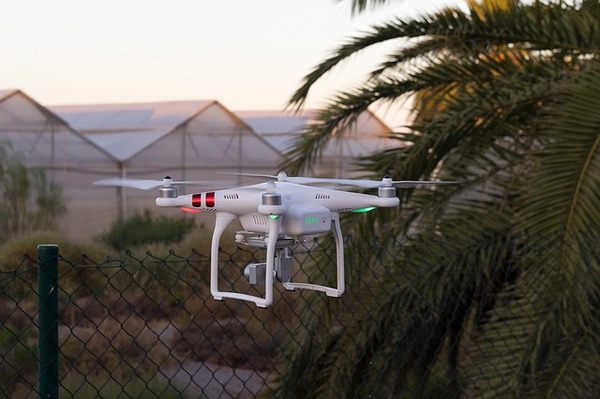 There is good reason that aerial inspections are becoming a big business. These versatile machines help cut costs, improve safety, and reduce the time it takes to perform inspections.
Poms & Associates provides skilled brokerage services, advice, and the most up-to-the-minute information about general liability business insurance and trends within the industry. If you are currently looking for insurance for your business, or are interested in expanding the scope of your insurance coverage with add-ons such as drone insurance, please visit our website or contact us.
Author Bio:
Gabriella Messina is an author who has written a variety of online content and has covered a range of business and insurance related topics, including general liability insurance, employee benefits, property and casualty, specialty insurances and add-ons, as well as other general business insurance topics.
Save
Like this article? It's easy to share: