Blog
Where Human Resources is Headed
Is the future of human resources poised for success or could it be the reverse? It isn't difficult to find opinions on either side of the matter. Yet, HR has played such a valuable role for businesses, and it will be interesting to see the field's role in organizations where it either thrives or bottoms out.
Follow along as we take a look at what could be seen in the coming years.
Is Human Resources Doomed?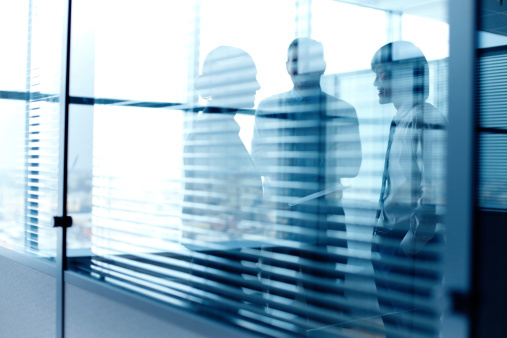 Can the stats be believed?
According to some figures, HR could be on its way out. Erin Osterhaus reports that these professionals could be replaced by software, leaving "no viable future for the HR function" by 2020.
One anticipation in this area is that in-house HR will downsize, leading to outsourcing. Employees can do a lot on their own, says some, and that this coupled with technology could lead to downsizing of some company HR areas.
Some say that HR generalists will be a particular target for companies. Osterhaus notes that for Janine Truitt of Talent Think Innovations, the pendulum is swinging back to the specialist instead of the generalist. More specialized roles could be the case, allowing companies to downsize and weed out some HR roles.
Could this be the future of HR? Some see healthy prospects for the field, on the contrary.
Trends and Opportunities in Human Resources

While the field is changing, a number believe that HR is alive and well.
In his interview with Dan Schawbel, Dave Ulrich points out that HR helps "deliver value to key stakeholders both inside and outside the company," with organization, talent, and leadership. Those individuals who "recognize, master, and deliver" in these areas can boost that value.
Technology can also merge with HR skills that may be seen in the future. According to Meghan Biro, the following five skills are already in play for 2014:
1. Application tracking software to find and manage talent through the hiring experience.
2. Big picture thinking allows HR professionals to stay one step ahead, enabling them to prepare to fill it with the right talent.
3. Human resources information system is a type of software that streamlines processes and employees.
4. Data analysis that is very effective with the analytic smarts to take key knowledge away from the software.
5. Talent management and people skills represent the "heart" of HR. These intangibles need to be present for HR professionals to add value across the realm of responsibilities.
HR may have a bright future. Like any area of the business world, it will have to keep up with the technology and the overarching changes that the future holds.
If your business has insurance needs, you can contact Poms & Associates for a trusted partner in understanding your specific needs.
Like this article? It's easy to share:
Related Articles