Blog
Does Your Real Estate Business Need Small Business Insurance?
Running a real estate business, no matter the size, can be one of the most exciting endeavors you can embark upon. Even during the recent housing crisis, real estate professionals have had the privilege to assist homebuyers and sellers in finding the right people to complete a sale, and commissions for real estate professionals are on the mend with many such professionals earning great money each month.
Unfortunately no matter how good or bad the economy is doing, one thing that's often ignored by real estate professionals is business insurance. Because most real estate professionals operate on a contractual basis, it can be easy for them to ignore the security of solid business insurance benefits; however, once disaster strikes, those with business insurance are glad they had it in place.
Threats to a Real Estate Business
Although showing and listing homes are two of the primary functions of a realtor, running an office is also often a common part of the job. As a result, concerns such as fires or flooding need to be considered when thinking about business insurance, and employee injuries should also be thought of as a potential problem. Additionally, if you have clients visiting your office, they may become injured as well due to a variety of threats, including slips and falls.
Likewise, if you have realtors working under you who are out showing properties, the potential exists for auto accidents during travel and for injuries to occur while on a client's property. In cases where an injury occurs while showing a property, the property owner may be responsible for compensation, but in virtually all cases, workers' compensation may come into play.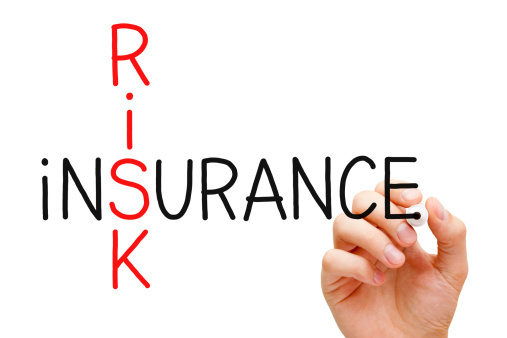 How Business Insurance Protects Real Estate Professionals
When accidents, injuries, and property damage occur, the costs can easily reach into the thousands or hundreds of thousands of dollars, and in extreme cases even millions of dollars. Thankfully, business insurance options exist to meet these challenges. Business insurance solutions can cover a multitude of potential threats, including damage to your real estate office and injuries that occur on its properties, and depending on the coverages you select, you may also be able to protect employees while they are out of the office.
In many cases, business insurance will also protect against liable and slander in advertising and other media arenas, and this can be a life saver when you're advertising your business and its properties. In addition, business insurance may be able to protect your business in the case of errors and omissions in listings.
Don't Wait – Seek Out Business Insurance Today
Sadly, many realtors wait until an accident has occurred before seeking out business insurance, and by that point, the damage has already been done. As a result, it's important to seek out business insurance coverage options now so that you'll be covered before a disaster strikes. Contact Poms & Associates to learn more about the various ways business insurance can provide protection for your real estate company.
Andrew Rusnak is an author who writes on topics that include real estate and business development.
Like this article? It's easy to share:
Related Articles