UAV / Drones
The Future of Commercial Drone Use in Mining and Aggregates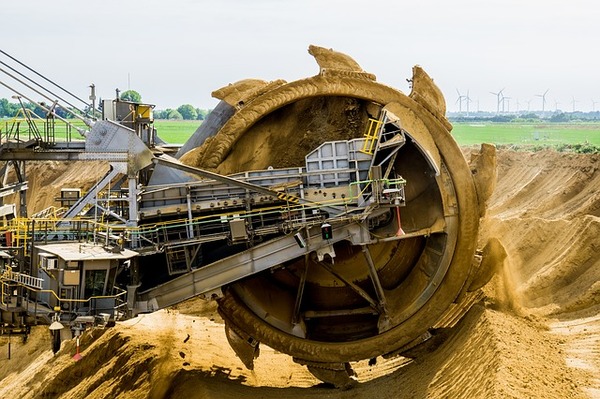 Commercial drones are being used successfully in a wide range of industries, including mining operations and aggregate production. In the United States, as well Canada, Australia, and France, mining is key sector, and it continues to steadily grow. Mining companies are looking toward commercial drones to find a competitive advantage and simplify work.
The Mining and Aggregate Industry
Mining and aggregate production plays a major role in the economy of these nations, as well as others. In Canada, for example, mining accounts for nearly one quarter of the country's exports, making it an important employer as well as a source of taxes and other revenue. These industries provide the fuel that these countries need to survive, as well as the raw materials, such as sand, gravel, crushed stone and recycled concrete, that are needed to build and repair infrastructure.
Commercial Drone Use in the Mining Industry
The mining industry makes an enormous impact on the community. In addition to the employment opportunities the industry provides, mining and aggregates production itself has a significant effect on the area. Land exploration, material and mineral extraction, and processing and shipping, all need to be overseen and this task is monumental. Mines need to be constantly monitored for security and safety and maintained, which can become very expensive and time-consuming.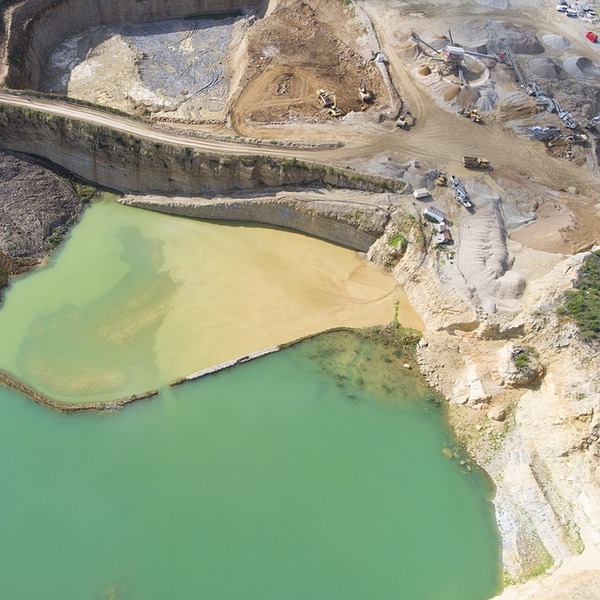 Mining and aggregates have become a new frontier for commercial drone pioneers as they find ways to use drones to improve the safety and productivity of the industries. Today, many mining firms are using drones to explore mining targets for minerals and aggregate materials, map deposit sites, track mining equipment and its condition, monitor stockpiles, and even calculate inventory quickly and efficiently.
Commercial Drone Limitations
The two primary limitations for drone use in the mining industry are those of endurance and payload. Endurance denotes the drone's flight time, and depends on the capacity of the battery onboard. This relates to the second issue, payload, which is the lifting capacity of the drone. The larger the battery, the higher the flight time for the machine, but some of the drone's ability to lift and carry must be sacrificed because of its weight limitations. Primarily, drones are being used for photography and videography, or to deliver payloads. Depending upon the job's requirements, a drone may either operate for a longer period of time, or be able to lift heavy weight for making deliveries.
Protecting Your Drone Investment
Working around such potentially dangerous areas as mines and aggregate stockpiles could put your commercial drone at risk for damage. Drone insurance policies offer protection for your business if your drone is involved in an incident that causes damage or results in injury. Drone insurance also offers financial protection if your drone requires repair or replacement following an accident. Insurance companies are constantly reviewing their drone insurance coverage, gathering information from companies, to adapt the policies to fit the needs of an ever-changing and advancing industry.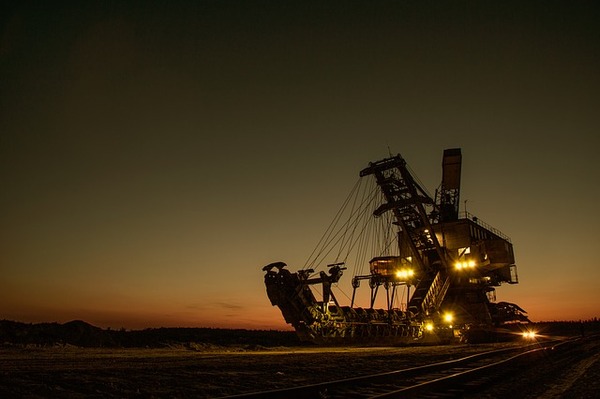 The future of drone use in the mining and aggregates industries looks to be a bright one. Armed with the relevant sensors and equipped to integrate data and use it seamlessly, drones are becoming an excellent tool for mining firms, helping them find cheaper and safer ways to explore, map, and operate.
Poms & Associates provides brokerage services, offering advice and the most up-to-date information about general business insurance and other related business issues. If you are currently shopping for business insurance, or are interested in expanding your coverage with drone insurance or additional policies, please visit our website or contact us.
Author Bio:
Gabriella Messina is an author who has written a variety of online content, and has covered a range of business and insurance related topics, including workers' compensation and employee benefits, liability insurance, malpractice, and drone insurance, as well as other general business insurance topics.
Save
Like this article? It's easy to share: