Blog
Tips for Purchasing Home-Based Business Insurance
What do an Avon lady, an office-less tax accountant, an eBay reseller, and the lady next door who watches all of the neighborhood kids have in common? They are all entrepreneurs who run their own home-based businesses.
Though not a new idea, home-based businesses have increased in popularity in recent years. Today, about three out of every ten homeowners operates a business out of their home, according to the National Bureau of Labor Statistics. And the Small Business Administration notes that of these types of enterprises, roughly 90 percent of them are sole proprietorships – meaning that their owners don't employ anyone else.

However, the Independent Insurance Agents of America reports that almost two out of every five home-based businesses are not properly insured. One of the main reasons is that these business owners tend to think that their homeowners (or renters) insurance policy affords all of the coverage they need. But in reality, these residential insurance policies contain limitations on how much coverage they provide for business-related activities.
Do You Need Insurance For Your Home-Based Business?
For example, a typical homeowners policy may only cover on-premises damages of up to $2,500 (and just $250 off the premises). Therefore, a business owner that is protected only by a homeowners' policy may incur significant expenses in scenarios such as these:
Your business computer and hard drive are stolen during a break-in.
A pipe bursts and floods your home, damaging thousands of dollars in inventory.
A customer whose car you are repairing in your garage scrapes against some equipment and suffers a severe laceration.
A robber mugs you and takes your cash while you're on your way to the bank to deposit your weekly revenues.
An ice storm causes a week-long power outage, rendering you unable to work and costing you five days' worth of revenue.
A UPS worker delivering a business package for you trips on your front step and twists his knee.
Three Options For Home-Based Business Insurance
There are three basic types of home-based business insurance that today's entrepreneurs most commonly purchase.
A homeowner's rider. Also known as an add-on or an endorsement, a rider is simply an "extra" that expands a typical homeowner's policy. It's the least expensive option, and it simply raises the limits on the homeowners policy to $5,000, $10,000, or whatever figure the business owner deems necessary to cover his or her assets. A rider is ideal for a sole proprietorship with annual business revenues in the thousands of dollars – and who doesn't entertain clients or customers in their home.
An in-home business policy. This coverage is better-suited for home-based businesses who may have one or two employees and annual revenues in the tens of thousands of dollars. Though the premiums are higher than for a homeowners rider, the policy offers better coverage for off-premises losses, on-premises injuries, and loss or damage to critical documents or specialty equipment.
A business owner's policy. This policy mirrors the type of coverage provided for a traditional brick-and-mortar retailer. It's the costliest option of the three, but it offers comprehensive protection against customer slip-and-fall injuries, revenue lost due to business interruption, and even professional malpractice claims.
Additional business insurance policies may include the following:
Business vehicle insurance – which is basically auto insurance for a business vehicle
Workers compensation coverage – in case employees of the business get injured on the job
Umbrella policy – which is additional liability coverage that can safeguard you against costly lawsuits or other types of expensive claims.
Getting Help With Your Business Insurance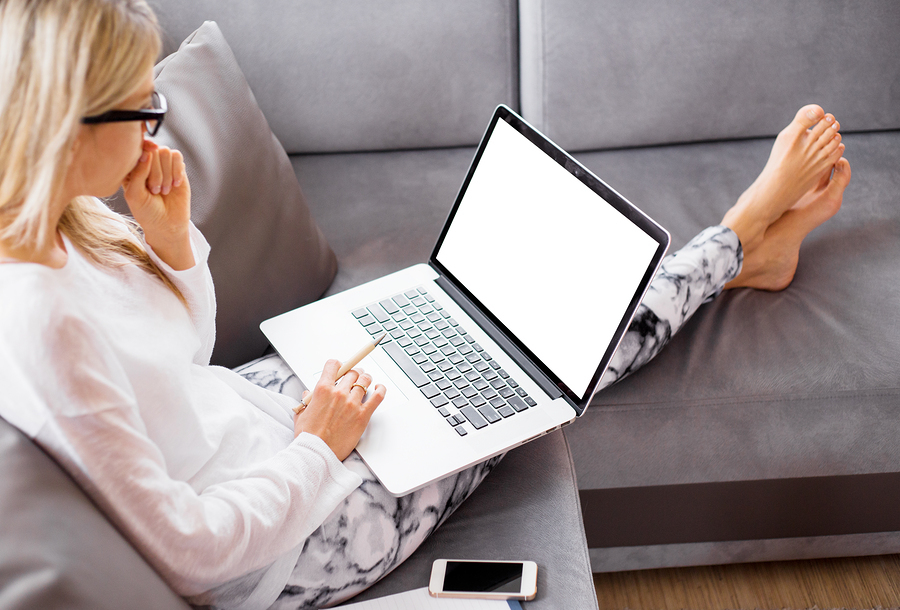 Now that you are aware of the kinds of insurance that are available, what mix of coverage is perfect for your home-based business?
Poms & Associates has been helping entrepreneurs with their business insurance needs for a quarter century. Their representatives can give you all of the information you need to make an informed decision about business insurance, and they can also seek out the most affordable option for you. Contact Poms & Associates today for a free business insurance quote, so you can have the peace of mind knowing you are protected from unexpected mishaps – which in turn will help you remain focused on your core business!
Like this article? It's easy to share:
Related Articles