Blog
What Kind of Business Insurance Do Tattoo Artists Need?
The Bureau of Labor Statistics reveals that tattoo artists are responsible for $2.3 billion in revenue each year in the U.S., and more than one out of every five Americans has at least one tattoo.
Here's another tidbit: on average, one new tattoo provider opens in the United States every day. But any tattoo artist, parlor, or studio that doesn't have the proper business insurance is much more likely to be forced to shut down due to an unexpected incident – such as a fire, burglary, or lawsuit.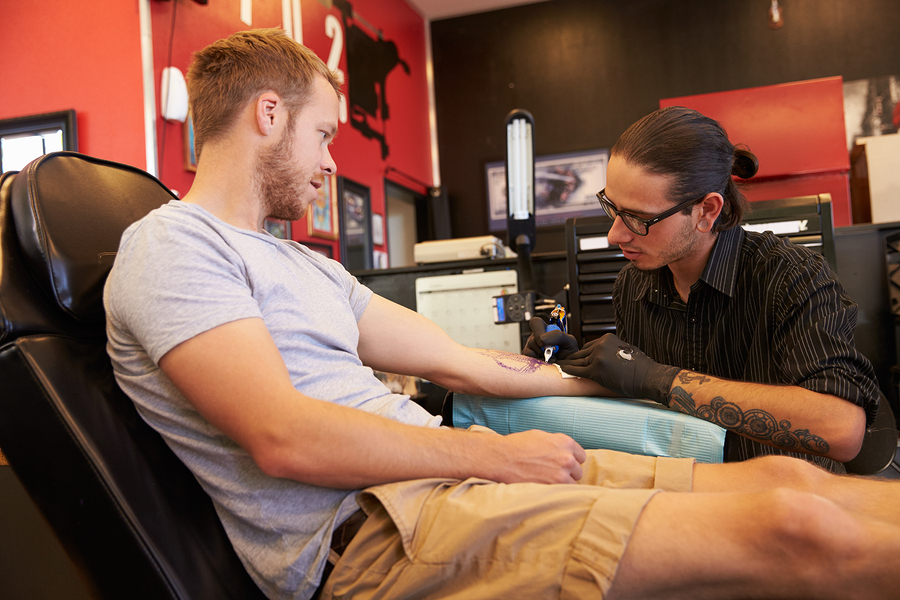 While the tattoo industry does have its own unique quirks and challenges, establishments who offer tattoos have much of the same insurance needs as any other service provider. Here is an overview of the types of business insurance that every tattoo artist or shop should have.
Property Insurance
Unless the artist exclusively makes house calls, he or she should obtain property insurance for the place where all the magic happens. Tattoo shops should be covered against fire, vandalism, or inclement weather. Plus, these businesses are often the target of thieves because of the expensive equipment used to create body art.
Premises Liability Insurance
Slips, trips, and falls can occur in any service business, which is what makes premises liability insurance so important. Also, the inking tools are dangerous enough to cause lacerations (or worse) if they are mishandled; so it's important to have coverage that will pay for hospital or urgent care bills if a customer gets hurt.
Malpractice Insurance
It's not just for doctors and lawyers. Malpractice insurance safeguards tattoo shop owners against employees who surreptitiously operate without the proper licensing or permits. Also, this coverage offers protection against lawsuits by customers who are harmed when artists use dirty needles or engage in unsafe practices.
Business Interruption Insurance
If a tattoo business is victimized by fire, burglary, vandalism, or bad weather, property insurance won't cover the loss of business that the owner will suffer while the establishment is repaired. A business interruption policy covers the lost revenue that stems from an adverse event – so the owner doesn't fall even further behind on his or her bills.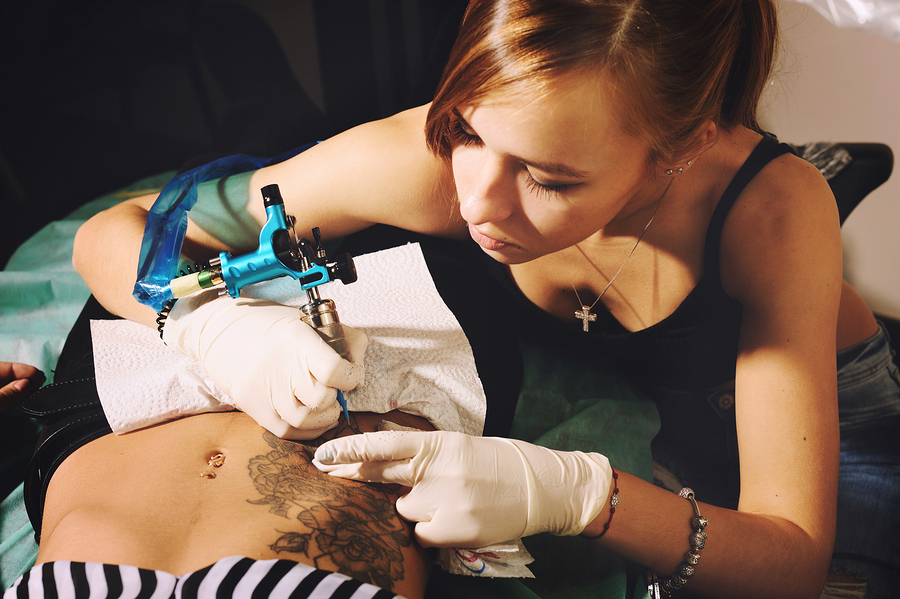 Workers Compensation Insurance
If the tattoo shop has more than one artist or other staff members, workers compensation insurance is highly recommended (and often required) in case these employees get injured on the job. It's important that this policy extends to independent contractors and/or guest artists who use the tattoo facility.
Data Breach Insurance
Gone are the days when tattooing was an all-cash business. With all of the credit card and debit card data that tattoo shops deal with on a daily basis, it's important that the business is protected in the event its payment software or IT network is hacked and/or card numbers are stolen. Data breach insurance can safeguard the parlor against lawsuits filed in the event of this type of incident.
Riders
In addition, there are certain insurance riders (i.e., specialized insurance policies) that are common in the tattoo industry, such as:
Communicable disease insurance
Sexual abuse insurance
Convention liability insurance coverage
Apprenticeship program insurance
Because many types of insurance are not specifically designed for tattoo businesses, it's important for artists and owners to consult with a qualified insurance broker. These brokers have the resources and the expertise to seek out the perfect policies to ensure that tattoo businesses have the ideal amount of coverage. For a free consultation and more information about business insurance for your tattoo shop, contact Poms & Associates today!
Like this article? It's easy to share:
Related Articles